Contact Details
Joanna Czech Is a Leading Resource for Skincare, Lisa Pellerito
Phone : 214-812-9488
Email : lisa@joannaczech.com
Joanna Czech makes it easy to shop for the best quality skincare products directly on the company's website,
Views : 99
FOR IMMEDIATE RELEASE
EZ Press Release -- December 2, 2019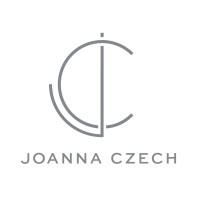 Joanna Czech is pleased to announce the company has become a leading resource for the best skincare advice and products. The studio offers uniquely customized treatments for each client based on their skin condition and overall skincare goals. That, along with the extensive skincare knowledge possessed by founder, Joanna Czech, makes it easy to see why the company can be called your skincare expert. The site is a resource for the best products, services and knowledge from Czech.
With more than 30 years of experience as an esthetician, Czech believes it's important to take a long-term approach when determining the best skincare routine for each client. This includes a seasonal regime that takes into account the weather conditions and living a healthy lifestyle overall, which includes a good diet. In addition to curating the best skincare products available for sale online, along with the services clients need to create and maintain healthy, beautiful skin, Czech has also created CzechList. This content portion of the website is used by Czech to share her unfiltered and honest opinion and knowledge about the skin, her own scientific approach to skincare and her favorite products.
Joanna Czech makes it easy to shop for the best quality skincare products directly on the company's website, with items, including facial care products, bath and body products, fragrances, hair care products and more. All items have been vetted and chosen by Czech from among the top brands in the industry.
To learn more about the services available from Joanna Czech, contact them online or by phone at 214-812-9488.
About Joanna Czech: With 30 years of experience, beginning in Poland and built in NY, Joanna Czech believes the key to beautiful skin is a long-term approach that incorporates a seasonal regimen and a healthy lifestyle, rather than short-term quick fixes.
Her treatments are a mixture of the most innovative technologies and timeless techniques, many of which she learned back in Poland. The results are undeniable and the processes are never too aggressive. LED, ultrasound, microcurrents, cryotherapy and manual massage and manipulation of the facial muscles are incorporated into her customized treatments that are based on the condition of the skin, rather than a type.
Czech has a long list of notable clients, including Kim Kardashian, Phillip Lim, Anna Wintour, Christy Turlington Burns, Cate Blanchett , Kate Winslet, Uma Thurman, Liam Neeson, Kyra Sedgwick, and Sting & Trudie Styler. Her work has appeared on the covers of Vogue, Porter Magazine, Vanity Fair, Harper's Bazaar, Marie Claire, InStyle and Coveteur, as well as advertising campaigns for Dior, Givenchy, SKII, and Maybelline.
Company: Joanna Czech
Address: 3100 Monticello Ave Suite 140
City: Dallas
State: TX
Zip code: 75205
Telephone number: 214-774-9027
Email address: Orders@JoannaCzech.com
Website: https://www.joannaczech.com
###
SHARE THIS PAGE
Joanna Czech